As China is becoming more and more important in the context of global manufacturing, HECTOR School offers seminars and lectures on-site in cooperation with the Global Advanced Manufacturing Institute (GAMI) in Suzhou and the Advanced Manufacturing Technology Center (AMTC) in Shanghai.
In our Master Programs Production & Operations Management (POM) and Management of Product Development (MPD), one of the Engineering Modules takes place in China.
Furthermore, various Certificate Courses provide professionals with state-of-the-art technology knowhow in 3- to 5-day seminars in Germany as well as at different partner institutions worldwide. The courses Quality Management & Supplier Management and Smart Manufacturing & Automation with Industry 4.0 take place in China.
Sept 2016: POM Module Week in Suzhou
The staff of KIT Branch China was warm welcoming the HECTOR School Master Students on Sunday, Sept. 4 in Suzhou, China. After an introduction in the GAMI office located in the Suzhou Industrial Park, the students headed to the historic center of Suzhou. This was the perfect place to get in contact with Chinese traditional culture.
Lectures gave an impression of Quality Management and Supplier Management with a strong relation to China. The theoretical knowledge was accompanied by visits of different factories and companies in Suzhou and Shanghai. The first visit was at the office and production hall of MTU. The group got a deep insight into production processes and quality management. Next to MTU, Bosch China, Carl Zeiss China - these are all large German companies in China - the Chinese company Luzhiyao was visited.
Company visit at Carl Zeiss China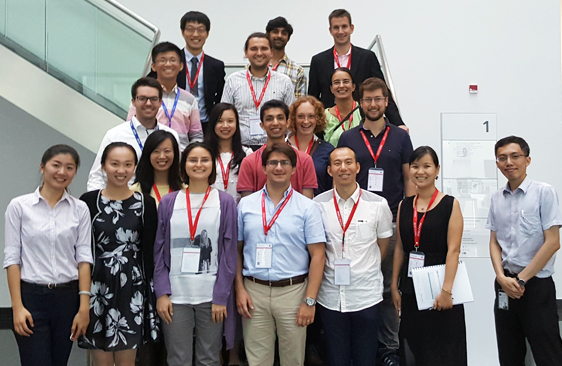 Company visit at Bosch China