My name is Stefan Oehmke and I work for Vibracoustic in the Business Unit Chassis, where I am responsible for the global business with the European automakers.
Vibracoustic is the world leader in automotive vibration control. We supply components that improve comfort to well-known automobile or commercial vehicle manufacturers and leading automotive suppliers. Our head office is in Darmstadt but I myself work at our largest German development site in Hamburg.
1. What did you experience at Vibracoustic?
I've been with Vibracoustic for over 15 years and originally started out in Neuenburg/Germany for our customer Ford. I quickly took over responsibility for other customers and three years later, I was sales manager for a product group with over 100 million EUR annual sales.
After that, I built up the key account Daimler for a few years in Stuttgart. In doing so, I have learned that personal success as a "face to the customer" depends considerably on the performance of your company.
I wanted to understand how production works and how the process from customer request to serial production can be run more efficiently. That's why I did the master's degree in Production & Operations Management at the HECTOR School in Karlsruhe.
With the knowledge gained there, I built up the Vibracoustic business in China for over 4 years. At that time, our plant in Yantai had 15 employees. Today that number has risen over 300. In such a growth situation it´s an obvious need to understand how theory and practice are related.
2. What are the challenges / changes the Vibracoustic Group is currently facing?
Vibracoustics strategy is to grow globally. We are very successful in Asia and North America and our market penetration in Europe has always been very high. To keep it that way and to keep growing, we secure our cost leadership and extend our product portfolio. At the same time, we invest in research and development in order to meet the new requirements of autonomous driving and electromobility with innovative products.
3. What does that mean for Europe or the Vibracoustic business with European customers?
We are involved in the global competition for the best technical solution. In order to win, we need clever minds with high technical competence, who have fun working together in cross-functional teams, for demanding customers. Our European customers are becoming ever more global. China is, for example, a very important market. For us, it is crucial that a product developed in Hamburg is industrialized at the same time in factories in Europe, Asia and North America and that it has the same quality. This has become a success factor for Vibracoustic.
For me personally, it is challenging to lead a global team with employees in different countries and continents. It is exciting to work across time zones and cultures with the goal to be more successful tomorrow than today.
4. What is the challenge of "efficient production processes"?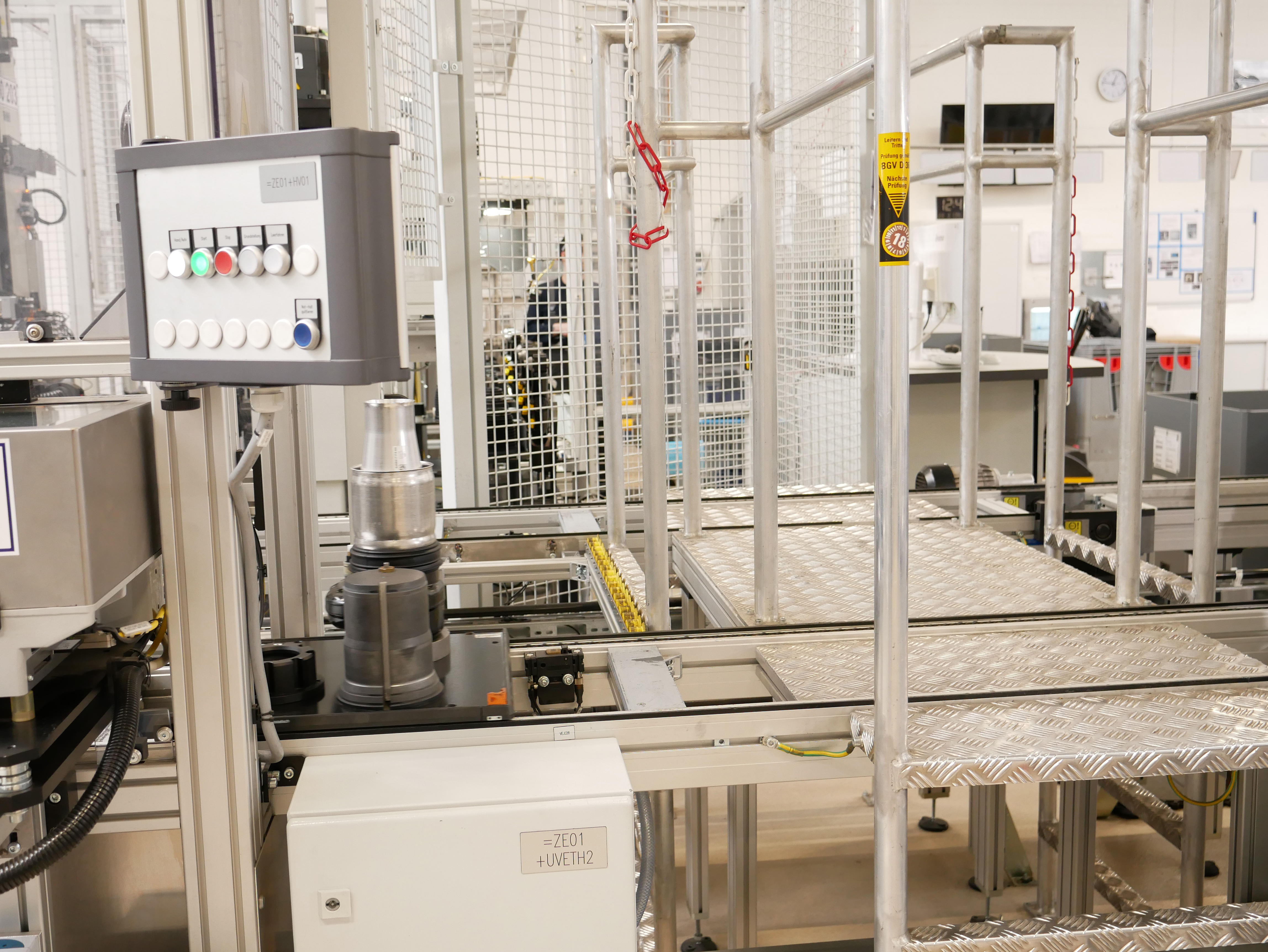 In the automotive industry, a life cycle takes about 6 years. A smooth transition between development and mass production is required, because every mistake costs money and endangers the delivery to the customer. Both are not compatible with our goal of cost and quality leadership.
At the HECTOR School, I've learned to identify waste and define measures to simplify and accelerate complex processes to make them more efficient. This can be applied in production as well as in administrative processes.
6. Why is globalization such an important challenge?
Leadership in global projects requires assertiveness, social skills and high technical expertise. It helps to understand the contribution the project-related functions must make. Through the broad training at the HECTOR School, I have expanded my skills in all these areas. I can easily relate to different departments like logistics, production or process engineering. This supports the continuous improvement enormously.
7. What do the trends in the automotive industry mean for Vibracoustic?
As a technology-driven company, we need to react quickly to changing conditions and find technical solutions. Take electric mobility, for example: electric cars lack the typical engine noise, and so the driver perceives other noises more clearly than before. We reduce vibrations where they arise through specially designed product ideas to reduce disturbing noises to a minimum.
8. How did you (or Vibracoustic) face the challenges outlined above?
At Vibracoustic, we share global good and best practice. If a factory, process engineer, or logistics specialist has a good idea that works well in one of our plants, it will be forwarded to all our sites worldwide within weeks as an implementation proposal. This is how good examples set precedents.
We have begun to focus our plants on just a few products or product groups. This was one of the methods that I learned in my Master's thesis at the HECTOR School with Professor Kai Furmans; using the product / process matrix to identify the main processes and systematically make them lean. That's exactly what we do today, only at a bigger scale.
9. What knowledge and skills did you acquire during the Production & Operations Management (POM) Master program at the HECTOR School that supported you with these processes?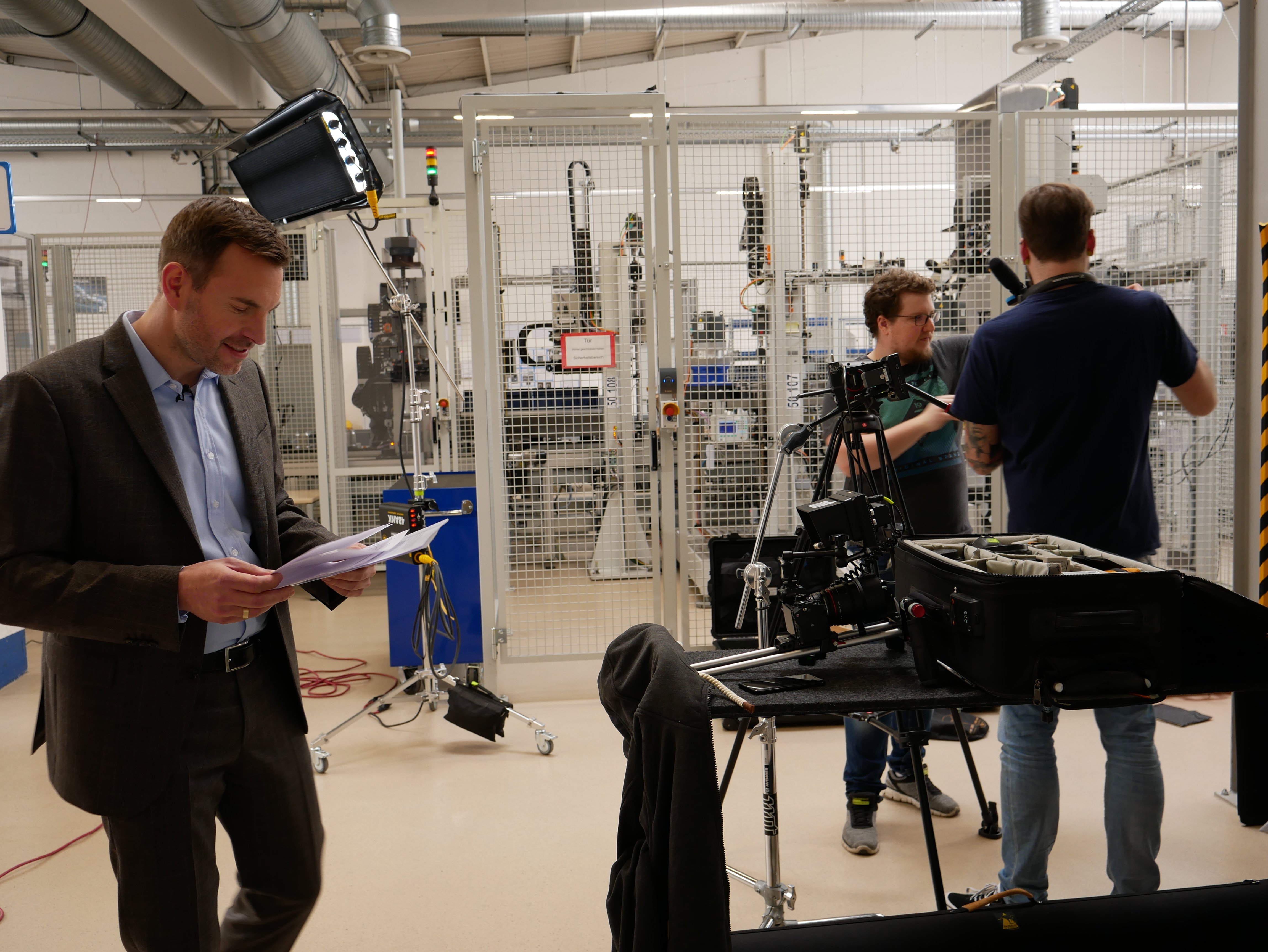 When I think back to the time at the HECTOR School, first my classmates come to mind. It was a great international group of interesting and good people and we quickly became a strong team. I would never want to miss the opportunity of how common experiences and studying at our limits brings people together, how to openly approach people from different cultures and turn these encounters into a reliable network.
As far as the study content is concerned, the breadth helped me a great deal. From product development and innovation through production and logistics networks to quality and essential business content, everything was there. I run a complete business. Less expert knowledge and much more understanding of the whole system is required. That's exactly what you can learn at the HECTOR School.
In my master thesis, I was intensively involved with Lean Production & Lean transformation. I dealt with many questions.
For example:
How do you lead a change process to waste-free production?
How do you identify waste in production and how can you measure it?
How to get from insights to action items with tangible results?
And: how do you manage to motivate the participants and make them part of the journey?
In my master's thesis, I have worked extensively in theory and over many months in practice transfer. I learned what works and what does not. The part-time format of the HECTOR School is very well suited to continuously make the practical test and bring the experience into the lectures.
10. What do you see as the main advantages of the master's program POM, for you personally, but also for other graduates?
My studies have paved the way for me from purely business-related work contents to comprehensive responsibility in general management. It was particularly important to understand the contents, methods and problems of various technical functions. This helps me today to ask the right questions and to make the right decisions.
The time at the HECTOR School has helped me overcome my anxieties about independently investigating new topics and putting them into practice. I still find it exciting to discover new topics through literature research, further education or my network of experts and put them into practice. The experience of the master's thesis has helped me immensely with that.
11. Is there anything else that you consider important for the reader or video viewer to know?
I like to remember the intercultural experiences and encounters. I will never forget how, at the end of our studies, we sat with eight fellow students from five countries in my parents' living room and my father explained the merits of the Baden wine in English ... Even today, I am in contact with many HECTOR classmates. I appreciate the lively network and close friendships that originated in Karlsruhe.
Learn more about our part-time Master Program in Production & Operations Management (POM) here.