Article within the current edition of the KIT magazine lookKIT on information at the Karlsruhe Institute of Technology, Edition 1/2018. The text was written in German, an excerpt is available in English at the end of the text.
Jede industrielle Revolution hat Arbeitswelten nachhaltig verändert: Die Dampfmaschine machte Industrie erst möglich, das Fließband die schnelle Massenproduktion und der Computer die Automatisierung von Arbeitsschritten. Die vierte industrielle Revolution bringt nun vor allem mehr Flexibilität in die Fertigung. Dank der digitalen Vernetzung können Unternehmen auch die individuellsten Wünsche ihrer Kunden in kleinen Stückzahlen umsetzen und dabei die zeitlichen sowie preislichen Dimensionen einer Großserienproduktion einhalten. "Dreh- und Angelpunkt hierfür ist ein wandlungsfähiges System, das sich an die schwankenden Umstände anpassen kann", erklärt Professorin Gisela Lanza, Institutsleiterin vom wbk Institut für Produktionstechnik. Wie Unternehmen solche Systeme umsetzen können und welche Rolle der Mensch dabei spielt, hat das wbk gemeinsam mit der Deutschen Akademie der Technikwissenschaften (acatech) und dem Institut für Fabrikanlagen und Logistik (IFA) der Leibniz Universität Hannover in einer Studie untersucht.
Moderne Informations- und Kommunikationstechnik vernetzt einzelne Anlagen bis hin zu global verteilten Standorten und macht es so möglich, die Produktion stärker an lokale Rahmenbedingungen und Produkte stärker an Kundenbedürfnisse anzupassen. Diese neue Flexibilität stellt Unternehmen allerdings auch vor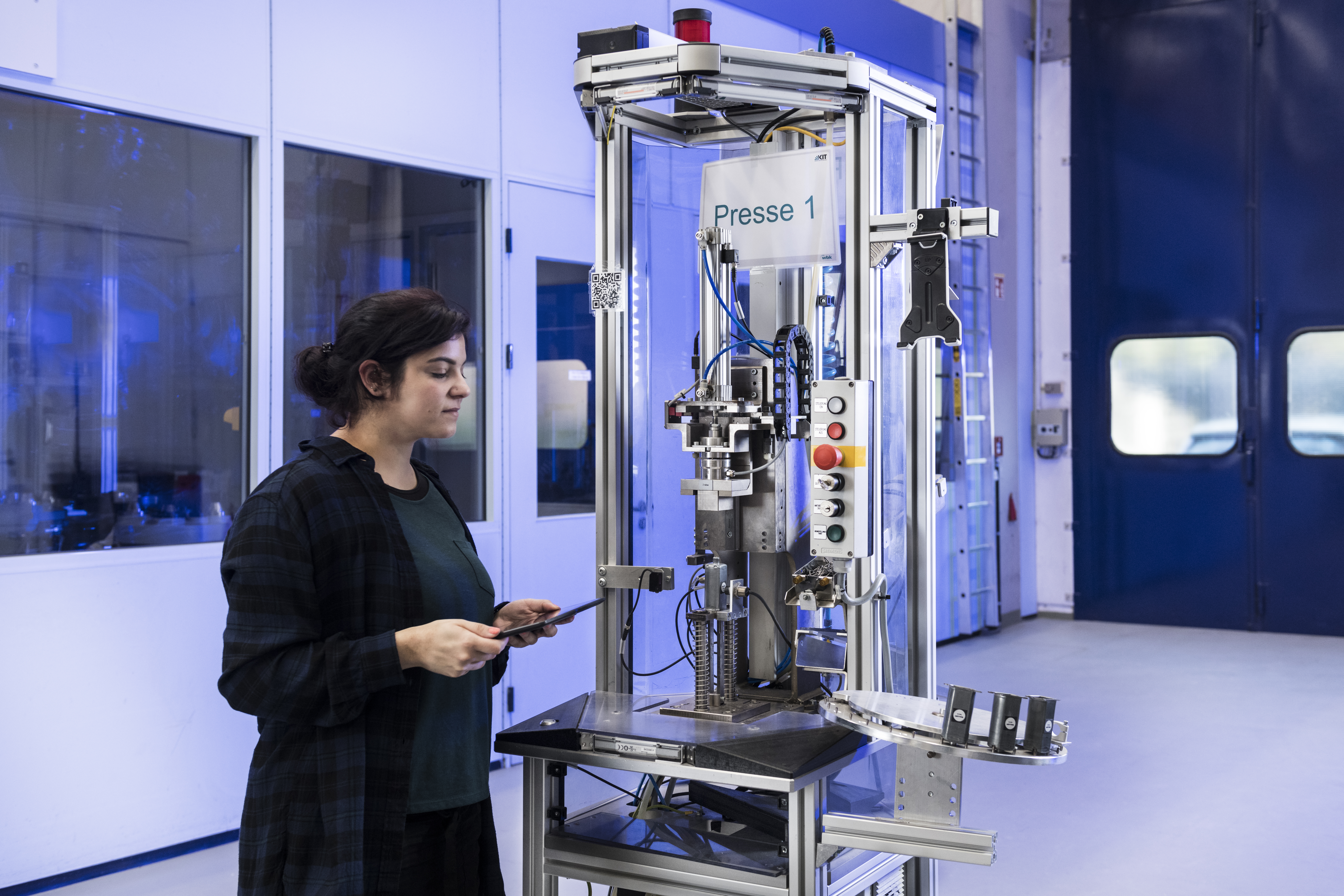 Herausforderungen: Größere Variantenvielfalt, kürzere Produktlebenszyklen und unstetige Kundennachfragen führen zu unvorhersehbaren Marktveränderungen. "Um in diesem volatilen Umfeld erfolgreich zu sein, müssen Unternehmen ihre Produktionssysteme in kürzester Zeit anpassen, gleichzeitig aber wirtschaftlich bleiben", sagt Lanza. Hierfür seien jedoch nicht nur die technischen Aspekte der Anlagen und Maschinen relevant: "Eine dynamische, wandlungsfähige Organisation gelingt nur, wenn Mitarbeiter die notwendige Kompetenz und Flexibilität besitzen. Die Bereitschaft, auf Veränderungen einzugehen, ist ein wesentlicher Aspekt von Wandlungsfähigkeit." wbk, IFA und acatech wollen deshalb mit der gemeinsamen Studie zeigen, wie Unternehmen den Menschen ins Zentrum von wandlungsfähigen Strukturen für Fabriken und Netzwerke der Industrie 4.0 rücken können.
Die Studie besteht aus drei Projektabschnitten. In einem Kamingespräch diskutierten Experten aus Wissenschaft, Wirtschaft sowie Arbeitgeber- und Arbeitnehmerverbänden, wie Technologien und Methoden der vierten industriellen Revolution die Wandlungsfähigkeit von Fabriken und Netzwerken beeinflussen. Dabei zeigte sich, dass eine erfolgreiche Umsetzung vor allem auf den Ebenen der Mitarbeiter, Organisation und Unternehmenskultur stattfindet. Die Ergebnisse des Gesprächs übersetzte das Projektteam in Hypothesen, die sie im zweiten Projektabschnitt weiter ausbauten: In Leitfadeninterviews berichteten Akteure aus führenden Unternehmen von ihren Erfahrungen mit Industrie 4.0 und Wandlungsfähigkeit. Gleichzeitig schätzten sie ab, wie sich Zukunftstrends rund um diese Themen weiter entwickeln und in Unternehmen umgesetzt werden könnten. Best Practices aus dem eigenen Umfeld zeigen den Grad der Implementierung und die Breite des Anwendungsspektrums von Wandlungsfähigkeit. Eine Auswahl der Beispiele wird in der Studie ausführlich vorgestellt. So konnten die theoretischen Aussagen um praktische Erfahrung erweitert werden. Im dritten Projektabschnitt wurden die neuen Hypothesen Vertretern aus Industrie, Arbeitgeberund Arbeitnehmerverbänden sowie Politik und Wissenschaft vorgestellt. Bei einem Workshop am KIT konnten die Teilnehmer diese im Plenum sowie parallelen Arbeitsrunden um unterschiedliche Perspektiven (bspw. Aufsichtsrat, Geschäftsführung, Gewerkschaft, Fachplaner) beleuchten und um Voraussetzungen, Chancen und Risiken ergänzen.
Das Gesamtbild zeigt, dass der Mensch für alle Beteiligten aus allen Bereichen entscheidend an der erfolgreichen Umsetzung von Wandlungsfähigkeit teilnimmt: Jede Veränderung der Produktion und ihrer Umgebung verändert auch zwangsläufig die Organisation und damit die Arbeitsbedingungen der Mitarbeiter. "Sie können sich nur dann schnell auf neue Aufgabengebiete einlassen und in jeder Situation qualifizierte Entscheidungen, wenn sie die relevanten Zusammenhänge im System nachvollziehen können", sagt Lanza. Deshalb müssen sie ein umfassendes Verständnis von den Vorgängen der Produktion aufbauen. Dabei können vor allem digitale Assistenzsysteme, gestützt durch Industrie 4.0, helfen, wie etwa 3-D-Brillen oder GamificationModelle. Wichtig sei, das Vertrauen in neue Systeme zu steigern, wie Lanza erklärt: "Unternehmen müssen den Blick für sinnvolle Veränderungen schärfen, damit sie Berührängste und Bedenken der Mitarbeiter in Bezug auf neue, bisher unbekannte Aufgaben abbauen."
Dieses und weitere Ergebnisse haben wbk, acatech und IFA in der Studie "Wandlungsfähige, menschzentrierte Strukturen in Fabriken und Netzwerken der Industrie 4.0" im Detail beschrieben. "Wir wollen Unternehmen unterstützen, Handlungsbedarfe in ihren Produktionen zu finden, um Wandlungsfähigkeit erfolgreich umzusetzen." Die Studie wird Ende April auf der Hannover Messe veröffentlicht.
Kontakt: alexander jacobLht7∂kit edu
Excerpt in English
A Study Shows the Central Role of Humans in the Successful Implementation of Production in the Digital Age
Translation: Heidi Knierim
Thanks to digital networking, companies can meet even the most individual requests of their customers and provide small quantities while at the same time adhering to the time frames and price ranges of mass production. Together with the National Academy of Science and Engineering (acatech) and Institute of Production Systems and Logistics (IFA) of Leibniz Universität Hannover, KIT's wbk Institute of Production Science has investigated how companies can implement such systems and what role humans play in this process.
The study is made up of three project phases. In a fireside chat, experts from science, industry, and employers'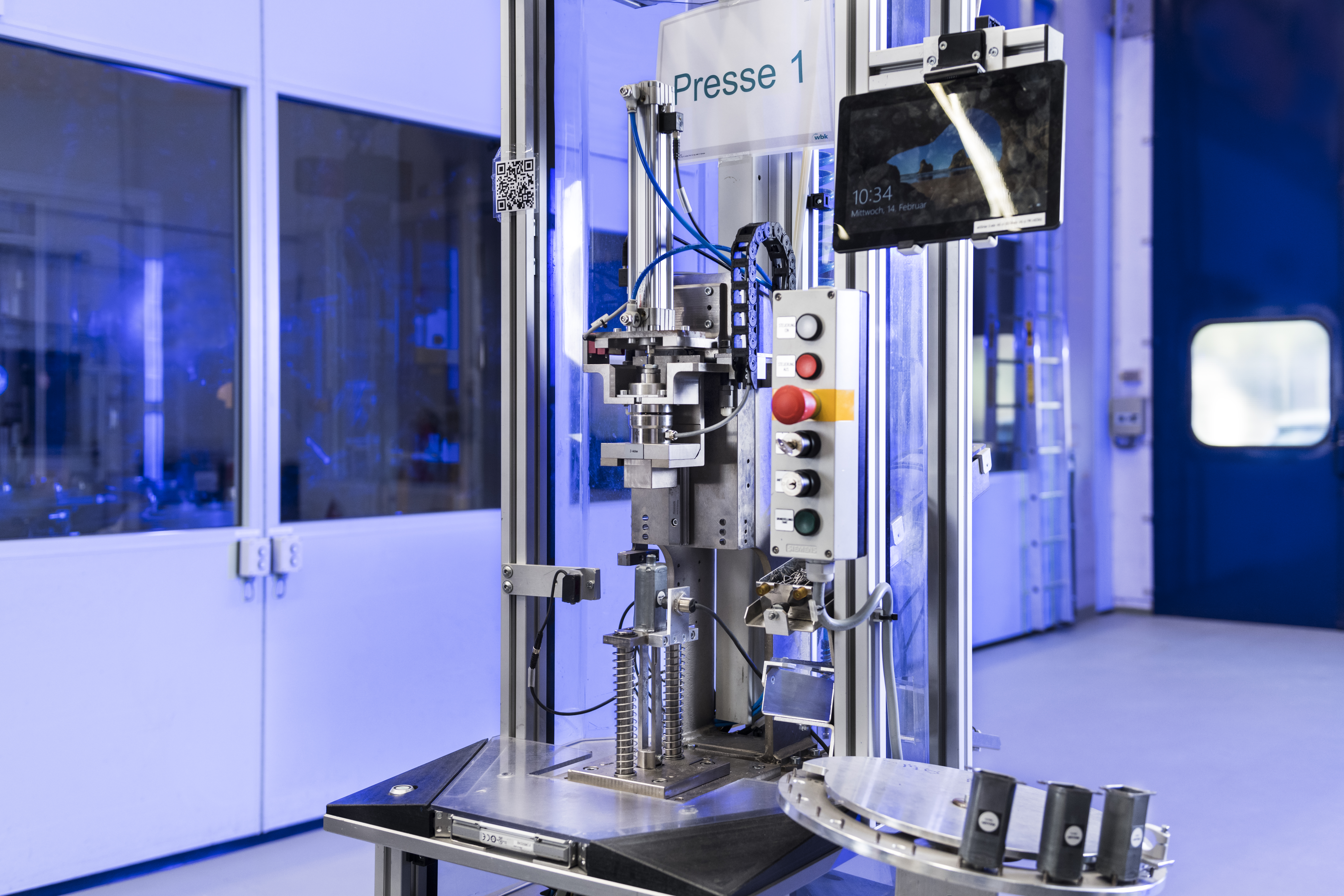 and employees' associations discussed how technologies and methods of the Fourth Industrial Revolution influence the ability of factories and networks to adapt. It was found that a successful implementation depends primarily on employees, organization, and corporate culture. The engineers translated the results of the discussion into hypotheses, which they expanded further in the second project phase: In guided interviews, players from leading companies reported on their experiences with Industry 4.0 and companies' ability to adapt. At the same time, they assessed how future trends around these topics could be further developed and implemented in companies. The third part of the project was dedicated to discussing the new hypotheses to representatives of industry, employers' and employees' associations, as well as politicians and scientists.
The overall picture shows that for all participants, humans play a decisive role in the successful implementation of the ability to adapt: Any change in the production process and its environment inevitably changes the organization and thus the working conditions of the employees. The employees therefore have to develop a comprehensive understanding of production processes. Industry 4.0-supported digital assistance systems, such as 3D glasses or gamification models, could be of particular help. In this respect, it is important to increase confidence in new systems.
Contact: alexander jacobFmy2∂kit edu