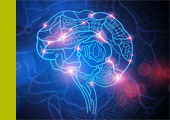 The primary objective of the course is to provide a framework of interdisciplinary knowledge, methods and skills to support understanding of Information and Knowledge Management with a focus on semantic web and web 2.0-technologies as well as semantic web services.
Learning Targets/ Skills
The participants
get to know and to apply methods and instruments in the area of "Information and Knowledge Management" and to demonstrate the capability to be innovative regarding the applied methods.

learn the practical application of the use of semantic web-based systems.

are capable of choosing and correctly applying the appropriate methods for the arising problems as part of the daily tasks

are put in the position to find and represent arguments for problem solving.
Course Topics & Instructor
Technical advancements in Information and Knowledge Management
Semantic web technologies and services
Web 2.0-technologies
KIT expertise for you!

Prof. Dr. York Sure-Vetter

York Sure-Vetter is Full Professor at the Karlsruhe Institute of Technology (KIT), Institute of Applied Informatics and Formal Description Methods (AIFB). His research interests include Web Science, Semantic Web, Linked Data, Data and Text Mining and Service Science.

Prof. Sure-Vetter obtained a Diploma in industrial engineering at the University of Karlsruhe (TH) in 1999. In 2003 he earned his Doctor's degree at the University of Karlsruhe (TH) with the subject Ontologies and Knowledge Management. From 2007 to 2009 he was Senior Researcher at SAP AG. From 2009 to 2015 Prof. Sure-Vetter was President of the GESIS – Leibniz Institute for the Social Sciences. He successfully led the Leibniz Institute GESIS through a Leibniz evaluation and two audits by the Advisory Boards. During that time he held professorship positions at the University of Koblenz-Landau and the University of Mannheim by joint appointment procedures. In 2015 York Sure-Vetter was appointed as professor at the Institute AIFB / KIT. Since then he is also Director at the Karlsruhe Service Research Institute (KSRI) of the KIT and the FZI Research Center for Information Technology at the KIT.

Prof. Sure-Vetter was a guest lecturer at the University of Mannheim and at Stanford University. He was awarded with several awards for research as well as for teaching, among others the IBM UIMA Innovation Award, the Wolfgang-Heilmann award of the Integrata Foundation and several times the HECTOR Teaching Award.

At HECTOR School he combines scientific expertise with his experience from being President of GESIS – Leibniz-Institute of the Social Sciences, Senior Researcher at SAP AG, and guest professor at Stanford University, California, US.

For further information visit the institutes website of Prof. Dr. Sure-Vetter.
Registration & Organizational Details
The course is bookable for a group of minimum 5 people and a maximum of 15 people. Costs are 2.495€ per participant. For individual scheduling of this 3-day certificate course especially for your company please contact our program consultants. Please ask us for special company and alumni rates!
Interested in a notification on the next date, as soon as it is out? Register here.