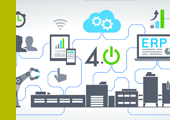 The certificate course Data Science@HECTOR School conveys knowhow on methods as well as statistic techniques and models to indicate, analyze and forecast relevant developments (e.g., consumer behavior) for different business segments.
The first complex of topics deals with the question, how company data can be aggregated and analyzed, and which data need to be collected to reliably forecast and determine the economic success of projects, measures and strategies? The second complex of topics focuses on how new business models can be developed by the investigation and transformation of company, customer, and external data, and how customer behavior can be modeled and analyzed. The third complex of topics finally concentrates on the generation of an according infrastructure within the company on a technical as well as organizational level.
Learning Targets/ Skills
The participants will
understand the productive integration, transformation, and analysis of big and complex data as a central task of modern operational information systems;

be able to analyze & optimize analytical processes across functional operational units within a company;

possess analytical methods for the preprocessing, reduction and projection of company data and can align products, services and processes targeted according to strategic specifications and/or customer and market requirements;

know basic techniques and tools for data access and models, as how they are applied for analytical purposes for reports and data visualization;

know options for interacting when screening and interpreting data, like they are used in modern business intelligence systems.
Course Topics & Instructors
Business Data Strategy

Business Intelligence Systems

Consumer Behaviour Analysis

Basics of Data Analysis with R

Business Data Reduction

Service Analytics

Advanced Service Analytics
KIT expertise for you!

Prof. Dr. Christof Weinhardt

Christof Weinhardt graduated in Industrial Engineering and received his Ph.D. in Economics from the University of Karlsruhe (TH) in 1989. Then he focused his research work more on Information System at the Universities of Giessen and Bielefeld. Currently – as full professor - he is director of the Institute for Information Systems and Management (IISM) at the Karlsruhe Institute of Technology (KIT) heading the group "Information and Market Engineering" (IM).

For more than 10 years he was Vice Dean of Research and from 2012-2014 Dean of the Department of Economics and Management at KIT, and from 2010-2014 member of the Strategy and Research Board of KIT. Furthermore, he is founder and director of the Karlsruhe Service Research Institute (KSRI) – the first "Industry on Campus" institution at KIT and director of the Research Center for Information Technology (FZI), the transfer organization of KIT for ICT research.

In 2006 he became member of the Advisory Group of the German Industry Association (BDI) on "Internet of Energy". Since 2008 he is elected member of the Review Board at DFG (German National Science Foundation) for the section Economics and Business Administration. From 2010-2013 as an expert advisor he joined the Committee of Enquiry "Internet and the Digital Society" of the Federal Parliament of Germany. Beyond that together with his research team he is governing a variety of research projects – both in academia and in industry consortia.

With his academic background in Industrial Engineering, Business Administration, Economics, and Information Systems his research focuses on interdisciplinary topics related to Market Design and Engineering with applications in IT services, energy, finance, and telecommunications markets. In these areas he is chair, co-editor, and reviewer for numerous international journals and conferences, published more than 150 peer reviewed papers and books and received a number of awards for his research and teaching work.

Prof. Dr. Alexander Maedche

Prof. Dr. Alexander Mädche joined KIT in November 2015.

Prof. Dr. Alexander Maedche was appointed full professor at the KIT in November 2015 at the Department for Economics & Management. At the same time he received the call as director at the Karlsruhe Service Research Institute (KSRI). He leads the research group Information Systems & Service Design at KSRI and IISM. In 2016 he was appointed as dean of studies Information Engineering & Mgmt.

At HECTOR School he combines scientific expertise with his experience from being vice president Product Management User Interaction at the SAP AG and from the Bosch Group as department manager Business Intelligence in Corporate Sector Information Technologies.

Prof. Dr. Thomas Setzer

Since 2011 Prof. Dr. Thomas Setzer is heading the shared research group "Corporate Services and Systems", a joint initiative of the esearch Center for Information Technology (FZI), KIT and the Bayer AG.

After his studies of industrial engineering at the former Universität Karlsruhe he did his doctors degree at the TU München in information management.

The shared research group deals with methods for the data and factum based optimization and automization of operational decision processes.


PD Dr. Jella Pfeiffer

PD Dr. Jella Pfeiffer is heading the research group "Digital Experience & Participation" at Institute for Information Systems and Management (IISM) at the Karlsruhe Institute of Technology (KIT). Since 2014 she is also manager of the Karlsruhe Decision&Design Lab.
After her studies of Information Systems at the University of Mannheim, she did his doctors degree and her Habilitation at the Johannes Gutenberg-University Mainz.
Her research interests include decision support systems in E-commerce, M-commerce and VR-commerce, consumer decision making, Neuro Information Systems (in particular eye-tracking), human-computer-interaction and experimental research in the laboratory, the field and the virtual reality.
Registration & Organizational Details
The course is bookable for a group of minimum 5 people and a maximum of 15 people. Costs are 3.500€ per participant. For individual scheduling of this 5-day certificate course especially for your company please contact our program consultants. Please ask us for special company and alumni rates!
Interested in a notification on the next date, as soon as it is out? Register here.