Intense Study Days
Surrounded by peers from different parts of the globe who also work in multinational companies across all branches you will have intense months during your study.
The two weeks each module at the Campus in the heart of Karlsruhe, you will have lectures, labs, and case studies the whole day. Good to know: Unlike other study programs like distance learning universities you will not only benefit from the fun and motivation coming from studying among others but also, that you do not have to prepare for the next module between the modules. After the exam at the end, you can go back to work, adapt what you learned, or travel in Germany and Europe. You can see an exemplary agenda of your study day on the right hand side.
Good to know: The campus is in the center of the town and right at the entrance of a big park. So you can relax in the park or go shopping and eating in the shopping streets to reawaken the energy. During your lectures and in the short breaks you will very much appreciate Marion providing you with yogurts and cereals in the morning, little snacks and fruits all over the day, and of course coffee, tea, fruit juices, and water.
Operations Team
The team you can rely on to give you your best.
Stefan Franck, Team Leader HECTOR School Operations
Franziska Reetz, Assistant HECTOR School Operations
Miriam Heinrich, Manager Operations Examination Office
Sabrina Wunderlich, Manager Operations Master's Thesis
Lea Skiljo, Manager Operations HECTOR School Academy
Growing Together
Grow together as a team and grow with the challenges. In the international environment, cooperation in interdisciplinary teams is trained as a sideline. Encouraged by social events or get-together taking place in each module, you will widen and strengthen your network during e.g. bowling, canoeing, archery, joint dinner, and many more.
Additional company visits, fireside chats, executive talks will be offered. At the end of your study, there will be a great final excursion with a one- to two-day visit to a town and several activities.
Events Contribute to the Agenda
At the start of your study, you will be welcomed at HECTOR School with a two-day-long welcome event. You will get to know the HECTOR School team and your peers as well as how to find your way through your study, the campus, and the city. As an experience of the last year's welcome events, let us assure you that we will have an informative time together with food and joy.
Alumna Voice: Britta Daffner
"Since the study phases were very intense we also built close friendships to other peers and gained lots of new contacts."
(Former Information Systems Engineering and Management, Intake 2014)
Hear what Britta has to say
Alumnus Voice: Andreas Reiser
"The HECTOR School is a great place to be. It is international and lectures are of good quality. Even though it is hard work, you will personally grow with the challenge. So simply do it."
Hear what Andreas has to say
After your study
Your study will be finalized by a Master thesis and a festive ceremony among you fellow students, friends, invited family and from now on former lecturers. Every year we are looking forward to this unique event.
Get a glimpse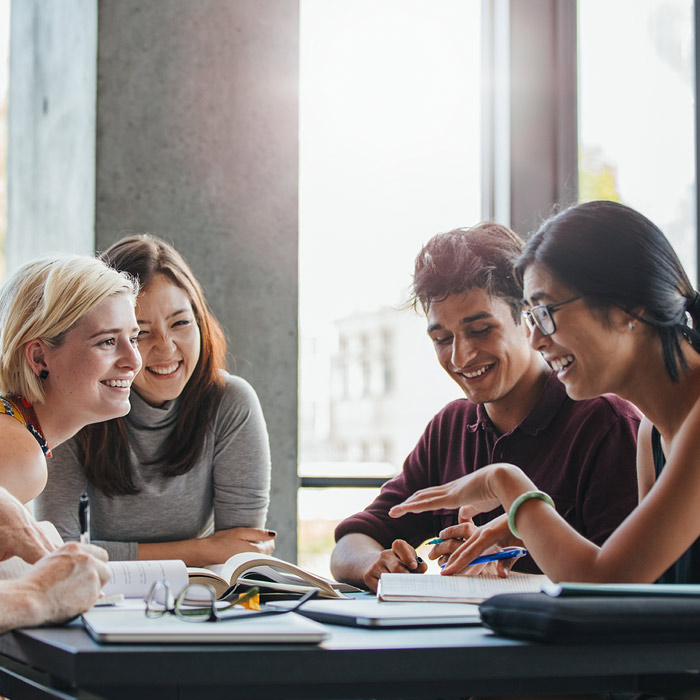 Student Services
We will support you so that you get the best out of your experience.
READ MORE