In the center of Karlsruhe, the HECTOR School offers modern educational spaces as well as high standard accommodation. Come and visit us to get a real impression of the Campus of the Technology Business School of the KIT. Our Program Consultants will personally show you through our facilities, the KIT Campus, and introduce you to our Master's programs. You will have the chance to ask any questions that you might have during the tour.
Tour Dates:
April 12, 2024
June 07, 2024
July12, 2024
A campus tour approximately covers a duration of 2 hours and includes a lunch to meet current students. The campus tours start at 12 p.m. The campus tour is free of charge.
If you are unable to attend the prepared appointments, you can also ask our Program Consultants to take you for a Private Tour. Please make an appointment suggestion in the registration form.
We here at the HECTOR School of Engineering and Management are closely monitoring the ongoing COVID-19 situation and the health and safety of our visitors is of our upmost concern. All campus tours will be held in accordance with the current COVID-19 regulations in Germany.
Questions?
If you have any inquiries regarding our programs, the application process and more our Program Consultants are eager to help.
Ask us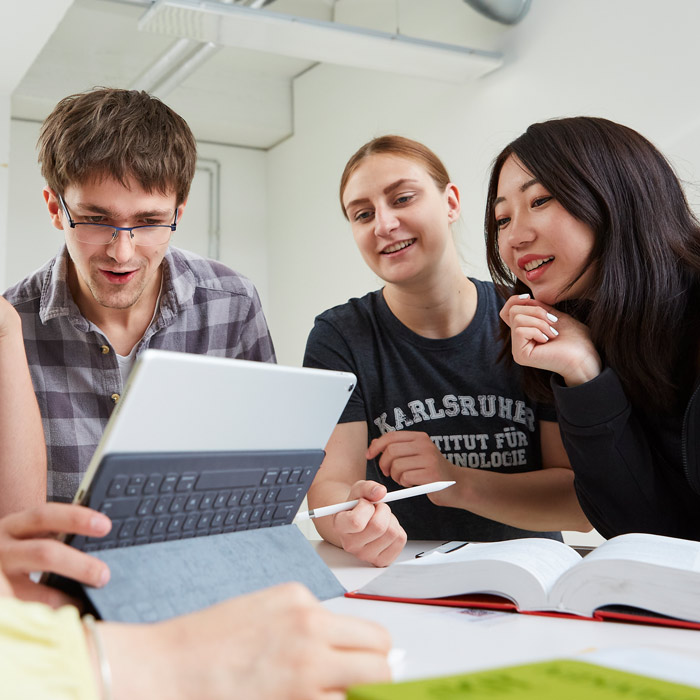 Newsletter
Stay up to date!
Get to know our programs, the University, Karlsruhe and the HECTOR School team!
Sign up
Support during the Admissions Process
Unsure about how to apply to our Master's programs?
READ MORE