Technology Day at TRUMPF Machine Tools GmbH + Co. KG
Insights behind a manufacturing company's processes for product design
The Engineering Module: Tools and Methods of Product Engineering
The Engineering's module on Tools and Methods of Product Engineering of the Master of Science in Management of Product Development held their annual Technology Day at TRUMPF Werkzeugmaschinen GmbH + Co KG.
This excursion serves as an insight for the students into a large manufacturing company and the practical process they utilize in the field of product design.
The Technology Day kicked-off with a warm welcome from the observation deck of the Customer Center with a stunning view of the entire production facility.
Sheet Metal Process Chain Workshop
The excursion began with the "Sheet metal process chain workshop". This was led by Michael Sauer. The workshop provided an overview of the various sheet metal processing options, from punching to bending and cutting to welding. Throughout the workshop, participants were given an insight into the production chain and the steps from the initial design to the completion of the finished workpiece. In the course of this, the programming systems used by TRUMPF to simulate the workpiece were also presented. With the help of a laser or punch, the workpieces can then be cut out and created after the design and simulation have been developed.
Tour of the Customer Center
After the lunch break in the company's canteen, the workshop participants were given a tour of the Customer Center. Here, the machines manufactured by TRUMPF are integrated into their own production chain and put on display.
Design Rules in Sheet Materials Workshop
The final seminar, "Design rules in sheet materials workshop", provided students with the opportunity to create their own designs and, with the help of a sheet of paper, to reproduce a first draft of their workpiece. This design serves as a template for later production and makes it possible to not only see the idea of a workpiece on the computer, but to obtain first glimpses of the later production.
Daniel Ankele, Software Engineer at TRUMPF Werkzeugmaschinen GmbH + Co. KG and Intake of the Master's program Management of Product Development 2020, describes the Technology Day as a "super mix between practical exercises and theoretical content in the workshop [and] the demonstration of the machines in the Customer Center" as well as an "all-around great experience."
Master in Management of Product Development
Product development is the driver of innovation. With the scientifically sound and practice-oriented training program for professionals, you get qualified to become the driving force for successful product innovation in your company.
Set the Agenda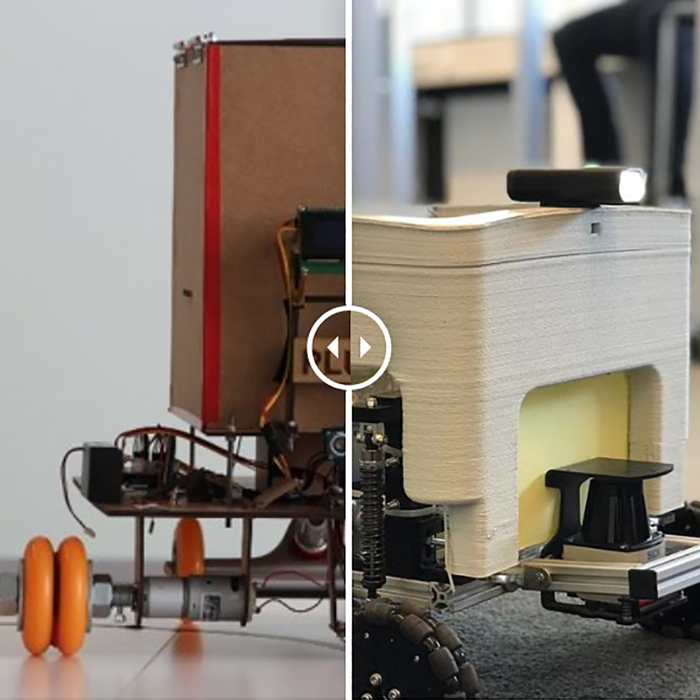 Use Case Project
Integrated Product Development Workshop: develop an autonomous personal transportation system!
To the projects webpage