Costs & Fees for the M.Sc. Programs at HECTOR School
For a regular master with 4 semesters, the tuition fee is 7,500 Euro (seven thousand five hundred) each semester. Differing length of studies does not increase the total tuition fee. Please note that this fee is tax-deductible.
The tuition fee for a Master of Science Program at the HECTOR School includes:
Tuition for all HECTOR School modules and supervision of the master's thesis
Course materials in a digital version
WLAN access to the KIT network and computer laboratories
Free usage of the KIT library
Free drinks & snack buffet during the lectures
Participation in social events during the HECTOR School modules
The following costs are not included:
For further information about fees and prices please contact us.
Exemplary Payment Plan
To better organize your finanical payments of the fees applicable for the participation in one of the HECTOR School master programs, we generated the exemplary payment plan above for you. In case of further questions, please don't hesitate to contact us.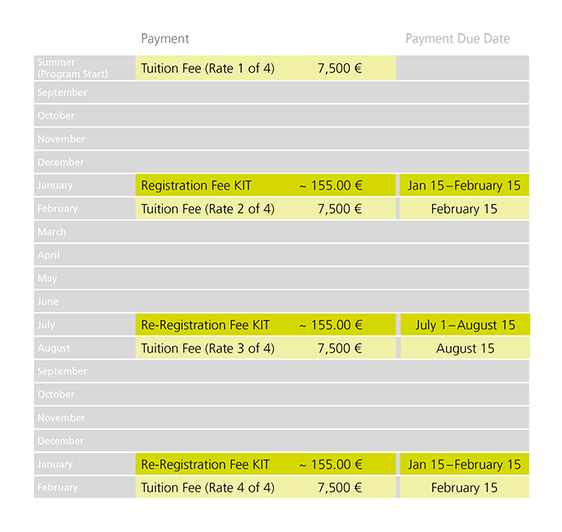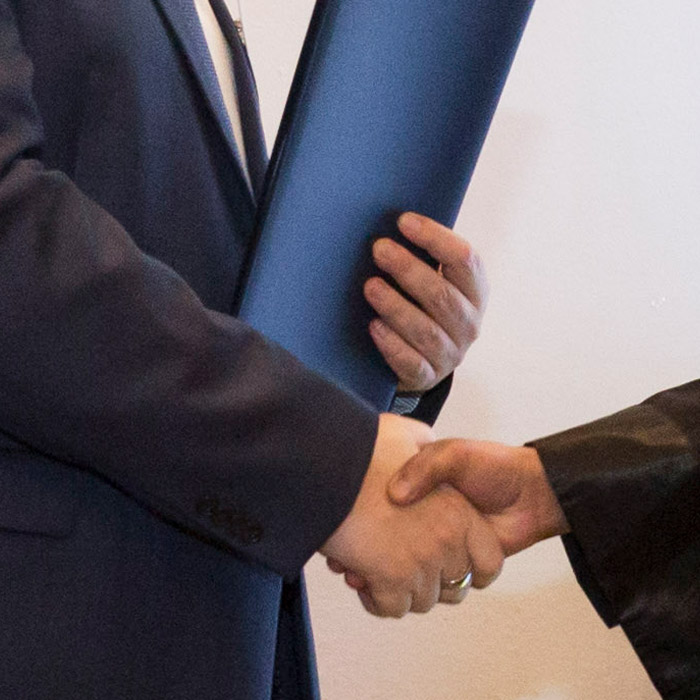 Partial Scholarship
The HECTOR School offers in cooperation with the VDI a partial scholarship for two of the master´s programs.
More information