HECTOR School Campus
In the center of Karlsruhe, the HECTOR School offers modern educational spaces as well as high standard accommodation
Location
The campus of the HECTOR School is located in the heart of Karlsruhe. Relax in the breaks between the lectures in the park or enjoy enjoy various delicacies in the nearby localities. Besides the lecture hall and seminar rooms, the HECTOR School also offers high standard accommodation facilities. Find here the direction to our campus. Take our 360 degree tour and discover our facilities.
If you are interested in getting to know our campus take a look at our open house days. If you are interested in a private guided tour, contact Ms. Katrin Olböter at info∂hectorschool.com.
Accommodation Service
The HECTOR School offers modern accommodation facilities to its students. Even it is located right next to the historic castle of Karlsruhe and only a few steps away from the main shopping street, it is yet in a very calm area. Our room management is happy to assist you with any inquiries. Find your place to stay.
Seminar Rooms
HECTOR School participants will have lectures directly at the HECTOR School campus in the center of Karlsruhe, as well as at the KITs seminar rooms and laboratories, or workshops.
KIT Campus and Infrastructure
With 22 275 students (winter semester 2021/2022) and almost 10.000 employees , Karlsruhe Institute of Technology is a pivot for education and scientific research, with a great number of breakthroughs being made every year (with 120 invention disclosure and 51 patent applications in 2021!)
With the campus being located at the heart of the city, students enjoy a tandem of education, science, cultural and nightlife and a proximity to the nature.
The KIT campus is located just a short walk away from the HECTOR School campus. HECTOR School participants benefit from the complete infrastructure of the KIT and its numerous services.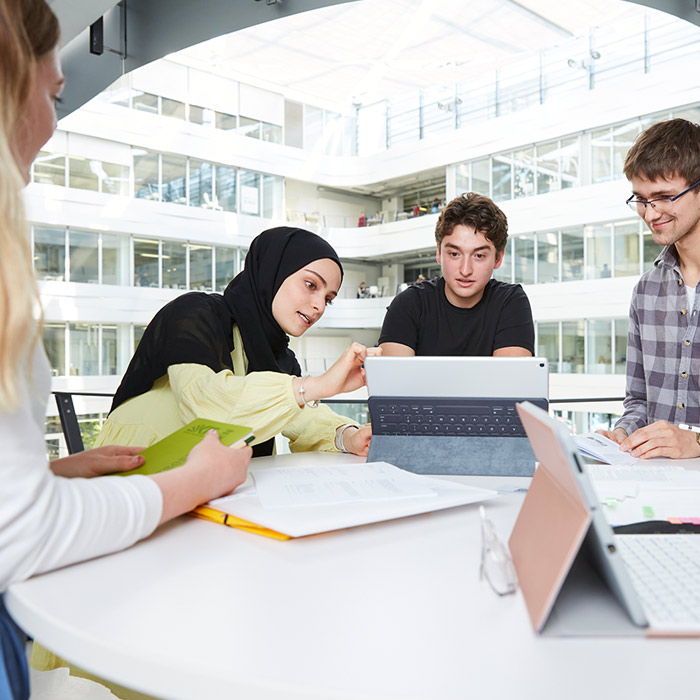 KIT Campus
The KIT offers a wide range of services and infrastructure.
Learn more