MBA Fundamentals Program
For doctoral researchers of natural sciences and engineering.
Base for Industry Entry and Further Academic Progress
This tailor-made MBA Fundamentals Program is especially designed for doctoral researchers of natural sciences and engineering: While still working towards their thesis it equips them with the ability to connect their current research with advanced management expertise to face todays challenges. Furthermore, it forms a strong base for industry entry and further academic progress.
Scientific Methods
Go above and beyond the normal graduate programs with the MBA Fundamentals Program. For a successful start in life in industry, many employers are searching for candidates with management expertise. Through the MBA Fundamentals Program, doctoral and post-doctoral researchers benefit from knowledge on management topics at an early stage of their career, conveyed in scientific methods that are easily accessible to engineers and natural scientists. Participants acquire additional management qualification, thereby fostering further career options.
Research-Oriented, Non-Consecutive Approach
In seven units, the MBA Fundamentals Program follows a research-oriented, non-consecutive approach regarding, e.g., human resource management, project and operations management. The completion of the MBA Fundamentals Program is worth 18 credit points (in the European Credit Transfer System, ECTS). These credit points are recognized in international MBA Programs.
Participants have the freedom to choose the order of units individually. Available for selection are six out of the seven units. The program can be completed during the doctoral research project or parallel to your job. After the successful completion of all units, the MBA Fundamentals Certificate is awarded by the Karlsruhe Institute of Technology (KIT).

Download the MBA Fundamentals flyer to learn more
Key Facts
For doctoral researchers and post-doctoral researchers
Dedicated to engineers, and natural scientists
Language of instruction is English
Six out of seven units, each five days (Total: 30 days with 18 ECTS points)
No application deadline, individual start possible
Completion during doctoral research or partly on the job
Cost per unit: 2,100 EUR (Costs are covered for members of one of our cooperation graduates schools, the HEiKA Graduate School "Functional Materials", the Karlsruhe School of Optics & Photonics (KSOP), and the Hector Fellow Academy.)
Benefits
Management experience
Interdisciplinary networking
Perfect stepping stone for outside academia
Participant Voice Ho Hoai Duc

"The MBA program made me a more rounded person. I learned a great overview of the business world and gained more confidence."

Ho Hoai Duc Nguyen, Valeo
Participant Voice Oliver

"The MBA Fundamentals Program is an excellent complement to the mostly technical experiences gathered as a PhD student. It became an unexpected door opener for my career. I would strongly recommend it to anyone who contemplates a career outside academia."

Oliver Kahl, Investment and Portfolio Manager, Fluxunit GmbH - OSRAM Ventures
Participant Voice Radwanul

"Participation in MBA Fundamentals Program changed my viewpoint of research as it assisted me not only to realize how important it is to bring a lab research into existence (corporate market) but also how to pursue that path."

Radwanul Siddique, Postdoc, Caltech
Participant Tanja Schmitt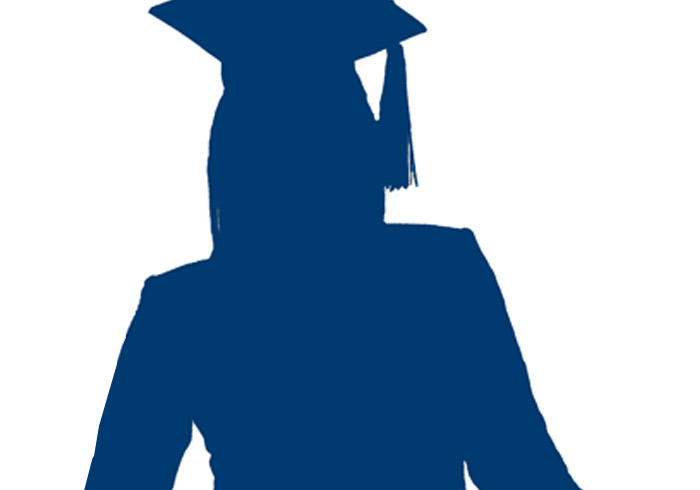 "The MBA Fundamental Program is a great opportunity to gain important basic knowledge about management. This means a huge advantage for future job hunting, especially in industry. The MBA Fundamental Program is such that one can tailor the program to his/her individual interests since there are not only mandatory but also elective and optional courses. The program is very diversely designed as it consists of different modules which are a mixture of lectures, group work as well as case studies and presentations."
Tanja Schmitt, Physical-Chemical Institute at the Ruprecht-Karls-University Heidelberg
Units 2021*
Projects
July 19 - July 23, 2021 (online) - > elective
Values
September 20 - September 24, 2021 - > mandatory for certificate
Markets

Marketing and Decision Analysis, June 21-25, 2021


Business Strategy, July 26-27, 2021 - > mandatory for certificate

People
TBA - > mandatory for certificate
Operations
TBA - > mandatory for certificate
Information & Data Analytics
TBA for 2022 - > elective
Entrepreneurship
December 06-10, 2021 - > elective
Intercultural Training**
TBA
*Dates can be subject to change.
**Optional (The Intercultural Training doesn't grant credits, but participation is strongly advised when completing the full program.)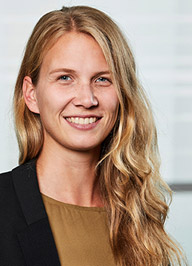 Ask Me
Ms. Sabrina Wunderlich
Operations Manager


+49 721-608-47686