Specialization E-Mobility
Participants in the Master of Science in Mobility Systems Engineering and Management can specialize in E-Mobility.
Drive technologies and topologies must be re-evaluated with regard to the overarching goal of climate and environmental protection. Here, politics, which sets the framework conditions, is a relevant part, but also transport markets and their specific mechanisms, trends in transportation markets as well as the economy.
New concepts and new infrastructures are needed for the local supply of plug-in and fully electric vehicles with electrical energy. Energy management starts with energy generation, which should ideally be decentralized, and includes topics such as energy storage and distribution, as well as smart new charging concepts that are based on instantaneous power generation and consumption.
In addition, there is the topic of NVA (noise, vibration, harshness). This is becoming increasingly challenging, as the reduced noise level of electric drives makes noise sources audible that are hardly a factor in conventional vehicles.
Gain an understanding of the framework for electric and hybrid electric traction vehicles, including transportation market policy, source-to-wheel climate impact analysis, energy management, and distribution.
Gain an understanding of the boundary conditions for electric and hybrid electric traction vehicles, including transportation market policies, well-to-wheel climate impact analysis, energy management and distribution!
Dive deep into the topics of:
Requirements, Solutions and Challenges of E-Mobility
CO2-Balances: Well to wheel
Transportation Markets and Policy
Energy Distribution and Management
Noise, Vibration and Harshness for E-Mobility
The electric powertrain, i.e. the mechatronic integration of energy storage, power and signal electronics, drive control and electric motor, is the most innovative and important new part of hybrid and fully electric vehicles compared to conventional vehicles with internal combustion engines.
With the development of new technologies, power electronics is able to achieve higher switching frequencies to reduce losses and noise. Sophisticated control algorithms further improve motor performance.
Electrical energy storage systems are critical to the success of advanced vehicle technologies. Lithium-ion batteries are being improved and further developed at high speed. Alternative energy sources, in particular fuel cells, are reaching a level of technical maturity that will make series production possible in the foreseeable future.
Learn more about the technical components of the electric and hybrid powertrain, namely the electric machine, power electronics (hardware and control software), transmissions, driving resistances and energy consumption, as well as energy storage systems (batteries and fuel cells).
Dive deep into the topics of:
Electric Drive Trains
Power Electronics
Energy Conversion, Output and Storage (Batteries and Fuel Cells, H2-Storage)
Master in Mobility Systems Engineering & Management
Processes, methods and tools to solve the challenges of future mobility in e-drive, autonomous driving, communication-over-the-air, and worldwide release & configuration management are introduced in regards to engineering and management.
Be the Prime Mover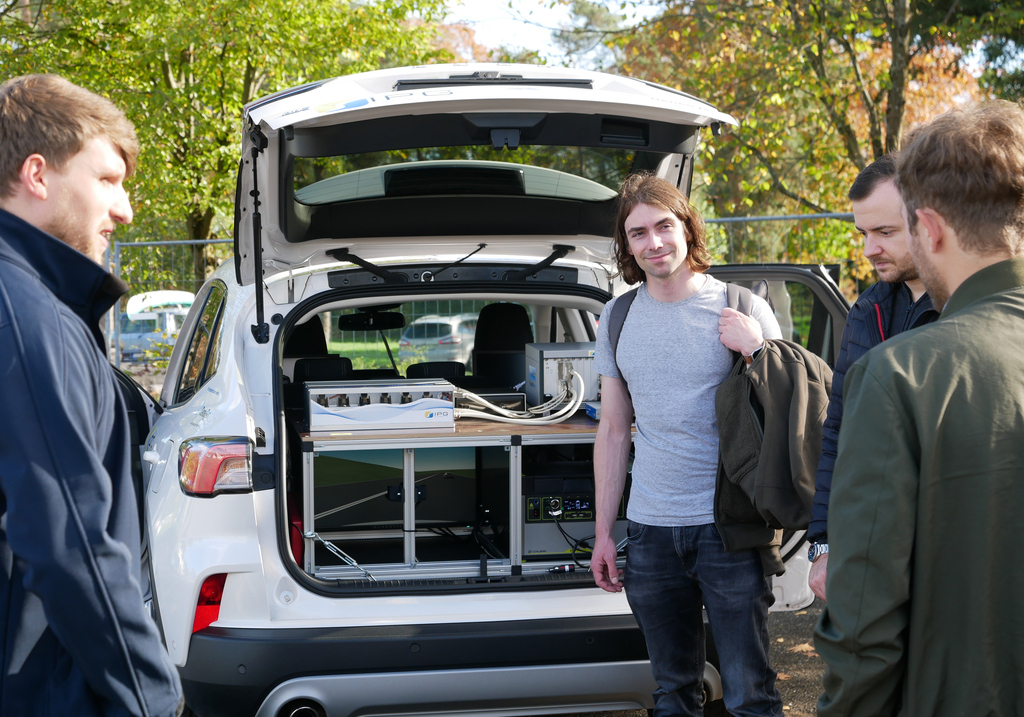 Specialization Advanced Driver Adaptive Systems
Driver assistance systems help the driver and the vehicle. With the specialization in Advanced Driver Assistance Systems of the M. Sc. in Mobility Systems Engineering and Management, you will be empowered to bring the future of mobility to the road.
Read more here
Questions?
If you have any inquiries regarding our programs, the application process and more our Program Consultants are eager to help.
Ask us